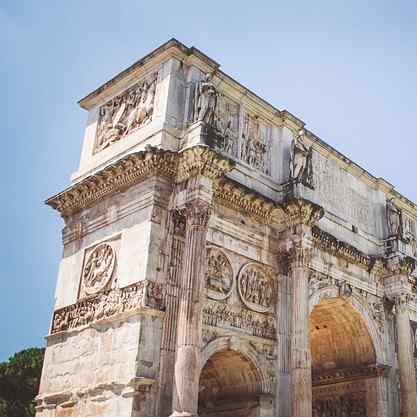 Two weeks ago I went with some friends to Kansas City. I drove through Kansas City once in I-70 in 2016, but I had never stopped before. Turns out it's a wonderful place, and I really want to haul my brother and his family there sometime to catch a game at Kauffman Stadium, with all the attractions directed toward children, and eat a lot of barbeque and drink some Boulevard beer.
We went to the jazz museum and the Negro Leagues museum, as well as the World War I museum. When we asked why it was in Kansas City of all places, the answer was that no one else had one, so they figured why not. Given Kansas City's location, an enormous number of soldiers passed through by rail on their way to and coming back from Europe, an enormous fraction of the total number from the West, so there's at least that much connection. In any case Kansas City dedicated a prominent hilltop to this museum. It has an enormous pillar that you can ride up to get the most elevated view of the city (aside from aircraft).
With Darcia Narvaez' words about egalitarianism in my mind, I reflected (as I have often done in the past) on the absolute madness of World War I. Understanding how it started seems easy to me, but I cannot imagine how the war continued through the end of 1915, let alone ground on for three additional years. The question of why the leaders of the countries involved kept ordering their men to fight I set aside for today; the question I am interested in is why the common soldiers and civilians did not revolt years earlier than they did. What gave them such durable loyalty to the aristocratic and oligarchic governments that sent them to such fruitless slaughter?
Based on what I know of ancient and medieval Europe, I find the men of World War I far more ready to acquiesce to authority than their forebears. Can you really read the history of the Hundred Years' War, the Wars of the Roses, or the whole sorry tale of the Holy Roman Empire and its "rights of private warfare" and imagine that those states could ever have forced their subjects to such extremes? How long would any army of Crusaders have stayed in those trenches, with nothing better than the War Ministry's authority to compel them?
There are far too many reasons to discuss in a blog post, but I want to bring up one axis before I close. The states of Europe of the early 20th century were fired by nationalism, tribalism writ large. I have heard that although many, many aspects of human culture are mutable, one unshakable aspect of sociology is our tendency to identify in-groups and out-groups, to designate some human beings as our enemies and in essence to deny them humanity. Europe of the Middle Ages had their national identifications, but their local identity was in many cases stronger and more important, and they also had the overarching sense of brotherhood in a common faith, family, and indeed in the most visceral Christian image, they had an awareness of themselves as one body in Jesus of Nazareth. They betrayed this understanding regularly, but they balked at the kind of slaughter that makes World War I stand out as a satanic spectacle in the history of our species.