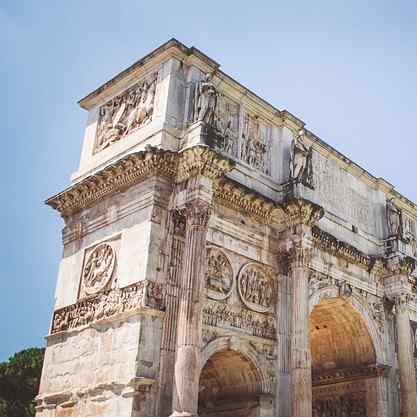 Picking up some loose ends from the CNAG post of the same title. I remember the sense of brimming over with things to say when time and a change of focus from the personal to the social and political brought that post to a close, but very little has come back to me in the weeks since.
The core, in any case, and the reason why it calls for a Post Christian post, is the point that the Christian Church risks its integrity by the very fact of being a social institution possessing property and money. Reality dictates that even the persecuted Church has a certain quantity of resources (one thinks of the treasure that his persecutors thought to extract from St. Lawrence) but the legal and above all the official Church tends to accrue tremendous wealth. This wealth contrasts sharply and painfully with the life and teaching of its Founder, who commented that in his wanderings he owned no home (one thinks of the tent that long housed the Ark of the Covenant) and that it was easier for a camel to pass a needle's eye than for a rich man to enter heaven.
This contrast has motivated Christians to take action to restore the integrity, at least in their own personal lives, since before the time of Constantine. Antony went out into the desert, surely not the first Christian hermit but a supremely influential one. Francis, the little poor man, attracted legions of followers seeking authentic discipleship to Jesus, and war was waged for decades and centuries between those who tried to live as other religious did and those who tried to get as close as they could to the theoretical ideal of complete lack of property. The Reformation and the anticlerical Revolutions of the latter half of the second millennium stripped the Catholic Church and its religious orders particularly of their influence, position in society, and much of their wealth.
It seems to me that we are living in the last, dying days of the institutional Church (and Pope Benedict has gone on record in some of his books as thinking much the same). I hope that's the case, because there is something better waiting for us if we get more serious about taking the pieces of the Church we have been given and assembling them, brick by brick at the local level, into something more nourishing and authentic, more concerned for the poor and the needy (which includes not being satisfied with simply handing them material goods to get them through in a state of dependency).