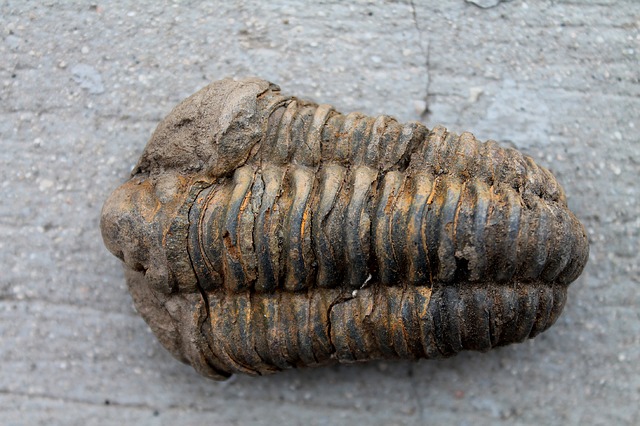 In this episode Paul lays out in a more systematic way the methods used in geology since the late 18th century to erect the detailed stratigraphic history of the Earth. Lithostratigraphy, which works via Steno's Laws, can be used on all the rocks in any outcrop. Its shortcoming is that it cannot be extended beyond a regional scale, at best--say, the state of Wyoming, or Wales and Corwall, etc. Biostratigraphy, the use of fossils, which includes the selection of specially suitable index fossils, allows correlation of strata across continental, oceanic, and worldwide scales. However, not every rock--not even every sedimentary rock--is a good home for fossils. It is only by the use of both methods in tandem that a complete relative geologic timescale has been assembled and erected.
You will note that in passing I mentioned that the idea of extinct organisms was difficult for European scholars, specifically, in the 17th century to accept, and then I go on to give you a tell by speaking of Renaissance "gurus"...of course, I mean to contrast European thought with Indian thought, in which the idea of extinct organisms is not so hard to fit in to an idea of long, cyclical histories of periodic destruction and remaking of the Earth and universe.
Two specific points: One, the word evolution contains a lot of conceptual components. What we are discussing in this episode, what is almost beyond realistic controversy at this point, is what I would term "succession of species." Matching sequences of fossils, in their relative age relationships as indicated by Steno's laws, recur in innumerable outcrops across the Earth. (I note in passing that an all-knowing Creator building this out of nothing in instantaneous creation must assuredly have known that this would deceive human beings eventually into thinking that there was a succession, and then you have to deal with the intellectual baggage of God deliberately lying to us.) That is different than the mechanism by which this succession of species was made to occur: inheritance, survival of the fit and extinction of others as environment and competition varied with time, mutations, viral transport of DNA, and whatever else actually caused this succession of species. That is less clear.
Two, the early workers in stratigraphy (especially the British ones) by and large wanted the Biblical narrative, and even the Biblical minimalist narrative to work out. The evidence forced them out of this interpretation. To reiterate the point from last episode, there was never a conspiracy to submerge the Bible story of creation and Noah's flood: the cycle of observation, reflection, and criticism of ideas killed theories depending on excessively broad interpretations of the Genesis text.