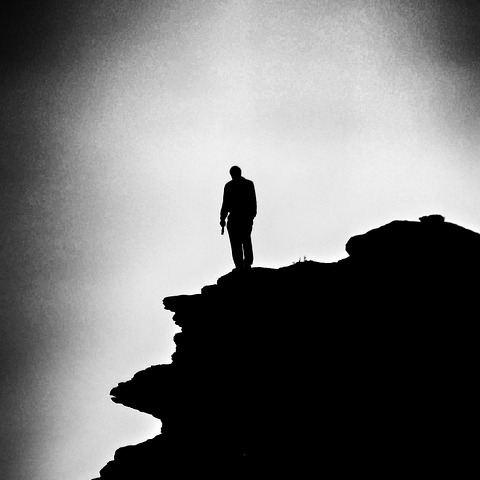 Bill and Paul discuss the topic on everyone's mind, the coronavirus and social distancing, through the lens of social polarization and isolation that already so characterized American, Western, and modern society in general.
One should not assume that "social distancing" breaks connections. Paul and Bill got together to talk about the subject and found that it connects to many other things, at least as an intellectual exercise. But also with many emotional, spiritual and sociological implications.
Bill said that, upon first hearing about "social distancing," he instinctively connected it to a phenomenon he ponders and writes about a lot—the phenomenon of social polarization. (He writes about it in his OnWord blog, and in 2018 he wrote a book (When Headlines Hurt: Do We Have a Prayer?) reflecting on Pope Francis' concerns about the polarizing effects of contemporary news and digital information flows.
Social distancing, apart from the validity of scientific claims that it is needed to combat the COVID-19 pandemic, looked to Bill like a physical, societal manifestation of the polarization trend which leads to the isolation, exclusion and defamation of people. It encourages them toward confirmation bias because they choose to hear only the opinions that back up their pre-conceived notions.
Paul said social distancing also seems to tie into America's infatuation with the "loner." He recalled the self-imposed isolation discussed in Robert D. Putnam's 2000 book, Bowling Alone.
Both participants in the conversation connected the concept of loner with many ideas: the modern assumption that being a loner need not carry high risks, like it once did, because of the protection offered by government; the omnipresent promise among colleges that they will prepare their students to become "leaders" as opposed to followers; the observation by Alexis de Tocqueville (in Democracy in America) that Americans of the 1800s were instinctively individualists; and the more recent observation that we live in an age of celebrity when everybody wants to famous, even in relatively impotent, purposeless  ways.  This latter notion was discussed by Catholic philosopher Peter Kreeft in an episode of EWTN's "The Philosopher's Bench."
It is especially sad that, at a time when Pope Francis points out that the Church has many valuable responses to the tendency toward social polarization and isolation, "social distancing" has prompted an end to Mass attendance. As remarked in a blog post by David Seitz, OFS, one of Bill's favorite Franciscan commentators, the loss of civic solidarity and civil conversation is a profound kind of penance.
Image by Austin Monroe from Pixabay.