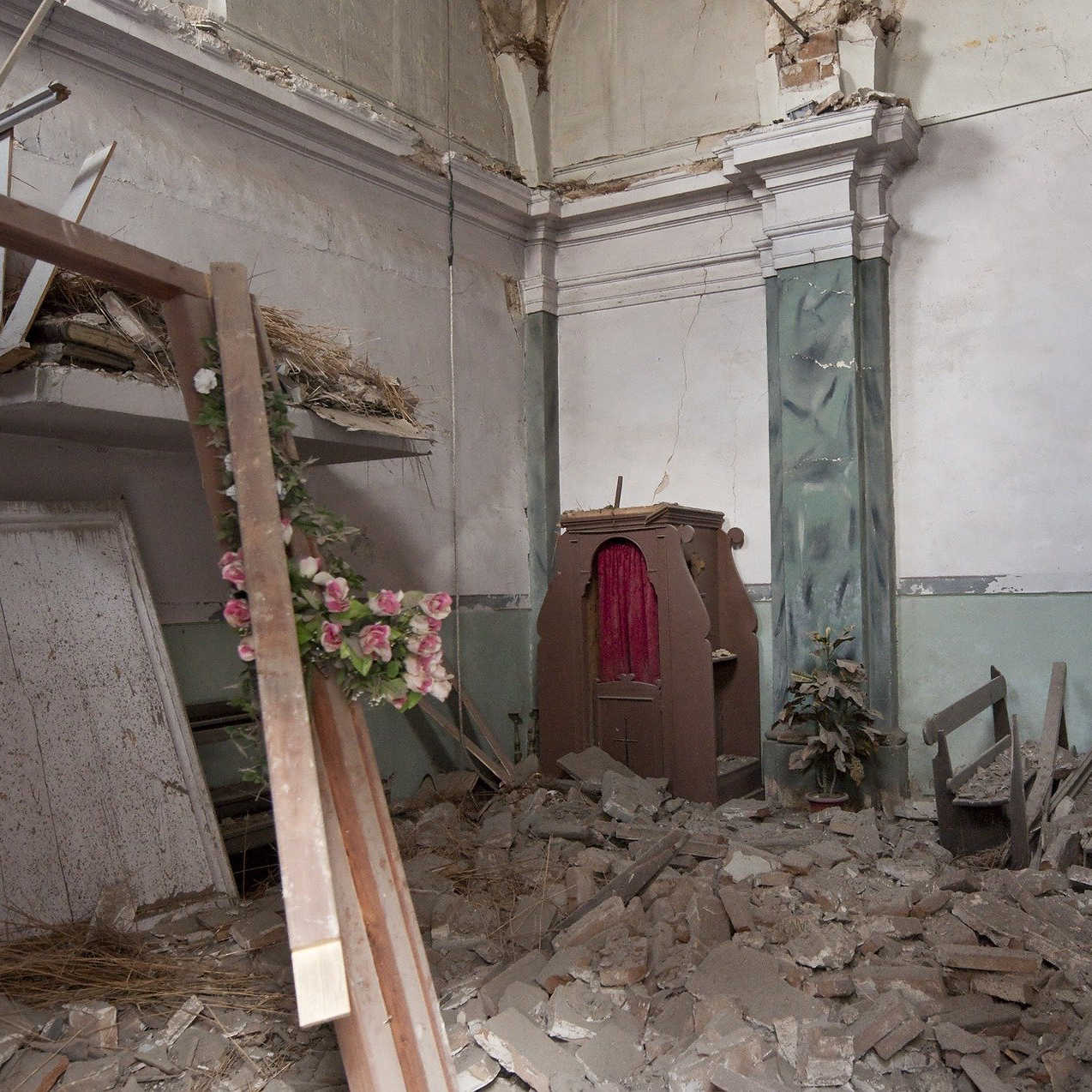 In this episode, Bill and Paul discuss the coronavirus, economics and risk, and the L'Aquila earthquake trial.
Paul and Bill continued a discussion that began in the previous episode. They allowed the sense of gravitas they felt in the face of the COVID-19 pandemic to push them along a path through many uncertainties—where it's tempting to rely on one's GPS guidance system and, if possible, an autonomous (self-driving) vehicle. But should human beings relieve themselves of all responsibilities for self-guidance, and if not, how should they accept and address those responsibilities?
Underlying this discussion was the perception that society has chosen to confront the pandemic through the wisdom of science, which boils down to a healthy use of reason, which of course is a God-given gift. But we are also blessed (and cursed?) with the gift of sensing that reason is not enough. Can we put ourselves on automatic pilot by trusting completely in calculations of risk and probability and a in human understanding that can't take all possible values and outcomes into consideration?
Paul cited observations by Hilaire Belloc, a great British writer and Catholic commentator from the early 1900s. Belloc argued that being "practical" and "realistic" is  not enough, especially if a human being seeks to make decisions with Godlike precision, effectiveness, and comprehensiveness. For example, Paul pointed out that "social distancing" and related policy weapons being utilized against the spread of the Coronavirus are not enough to say that we are systematically reducing the risk of death or harm in an easily calculable way. For example, forbidding public gatherings of any significant size can be seen as a wise precaution against certain people becoming infected, but little thought is given to the fact that all the cancelled meetings of twelve-step programs means people who were being helped to address their own particular issues and risks might suffer tangibly from losing their support network.
At some point, there is a need to acknowledge that some risks, like human death, cannot be eliminated, and a perfect society cannot be achieved. This meshed with Bill's concern about whether "social distancing" might push man people further toward the phenomenon of social polarization, characterized by isolation, indifference and marginalization in many instances. Or will the experience of being distanced wake us up to the unhealthy results of these characteristics and rein us back from the precipice of thinking we can define and enforce the right answers that will yield the best outcomes?
Ultimately, Bill and Paul agreed that humans seeking to provide humane, prudent leadership in a crisis must be "all in" as participants in a robust civic life in a well-ordered civil society that respects the many sides of individual experience. Can we put all our faith in the decision-making of a political system, especially if we have not made an equivalent commitment to enrich the body politic—and indeed to contribute in ways that go beyond mere gestures of political participation, such as voting?
We must take into account a larger part of the story of human challenges, not risk management alone. At the time of this writing, for example, Bill learned that the Governor of Pennsylvania, after having ordered the shutdown of all liquor stores in order to slow the spread of the virus, was reconsidering his decision. According to news reports, experts had told him that a sizable portion of the alcohol-dependent population could suffer severe consequences from suddenly withdrawn access to hard liquor, meaning harm would be done by other means.
Image by Angelo Giordano from Pixabay.