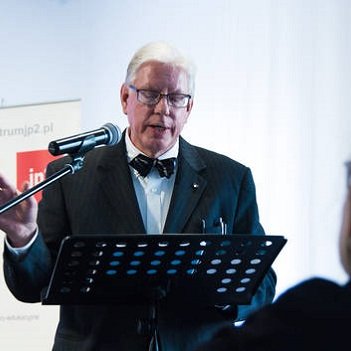 Dr. Thomas Ryba is a senior lecturer and adjunct professor teaching philosophy and religious studies at the School of Interdisciplinary Studies in Purdue University's College of Arts. He also holds the title of Notre Dame Theologian-in-Residence for the Aquinas Educational Foundation, offering instruction and guidance on staff at the Saint Thomas Aquinas Catholic Center at Purdue.
Ryba kindly adjusted his schedule to meet with Paul and Bill in December 2019 for an interview about themes central to his 30 years of teaching in service to students and faculty and his enduring interest in the connections between the learning of science and religion.
We discussed trends which suggest today's cultural and academic emphasis on science-based knowledge draws young people away from their interest in religious insights and practices. He said that, while he's seen a doubling in the proportion of students who come to college having received no substantive knowledge of traditional faiths, a sizable percentage of people engaged in the hard sciences at Purdue are actively interested in religion. He added he observes a strong ethos of welcoming of diverse people of faith on the campus.
Ryba is among those planning an academic conference which this year will explore links between articificial intelligence and human consciousness, including ethics for robots.
His convictions about a long-standing complementarity of insights from science and faith echo his own graduate research, which explored analogs between Girardian mathematical group theory and an understanding of the Holy Trinity in Christian belief.
In our TSSM interview, Ryba spoke of a Purdue graduate whose studies of physics and electrical engineering have gone hand-in-hand with his preparation for the Jesuit priesthood. Rev. Luis Jimenez, SJ, continues his academic work at the University of Puerto Rico while serving as a priest and lecturing throughout Latin America, he said.